The ins and outs of product liability appeals can be daunting for the average client. You will want to go with a law firm that can guide you and already has a great understanding of local regulations. There are several details to think about and that includes variables you haven't even considered to this point.
Unlike regular trials, there are additional layers to account for with a product liability appeal. It takes a skilled Ventura County product liability appellate lawyer to handle these complex issues.
With Gusdorff Law, you will have a lawyer that has managed these types of appeals in the past and will already know how to get a head start. This is imperative when you are trying to avoid making mistakes during this crucial time in your life.
For more on Gusdorff Law and why we are the right firm for appellate litigation in Ventura County, please give us a call at 818-877-4515.
Can I Appeal My Product Liability Verdict?
You can certainly appeal a product liability verdict and in many situations, it is the right thing to do. This is your legal right and it is possible to get the verdict overturned with the right facts in place.
It is our firm belief that taking this step is one of the most important options available to local clients in California.
With Gusdorff Law, you are going to get the opportunity to file an appeal the right way. We are going to look at all of these details and then come up with a strategy that is going to work for you. Whether it is time to cite new information or look at shedding light on specific data, you will have the ability to do so with our assistance.
To learn more about Gusdorff Law and our approach to appeals, please take the time to contact us at 818-877-4515.
What Are Some of the Reasons That I Can File an Appeal?
The most common reason for filing a product liability appeal has to do with new information and/or previous information that was ignored. This will depend on what type of case is presented to the higher court once the appeal goes through.
You will have to make sure the reasoning that is given is logical and has merit. This is the only way a higher court is going to want to take a deeper look at the previous verdict. If there is no reasonable doubt, the higher court will refuse to move forward with the trial.
This is why Gusdorff Law is a good option as we know how to get through this part of the appeal process. It is our expertise that is going to shine through and you will feel in control from day one.
When it is time to start thinking about filing an appeal, the most important thing a client can do is reach out to Gusdorff Law at 818-877-4515. We are going to set up the appointment, go through the case details, and then establish a plan.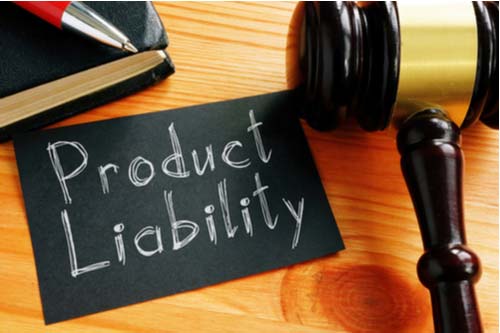 What Should I Expect When Filing a Product Liability Appeal?
Filing an appeal is just one step in the legal process.
It is going to require a comprehensive brief for the filing to take place. This includes listing all of the reasons why a product liability appeal needs to go through. The judge is going to take a look at these reasons before deciding one way or the other.
You are also going to have to go to trial where an oral argument is going to be made based on the brief that was submitted.
At Gusdorff Law, we can assist with all of these legal steps ensuring you are as comfortable as possible with the process. There are several things to look into and we are going to help with all of them at one stage or another.
To get us to help, call Gusdorff Law at 818-877-4515.
Why Should I Hire Gusdorff Law to File My Product Liability Appeal?
Gusdorff Law is one of the premium legal teams in the region and the reason for this has to do with having a proven track record.
We are noted for being successful due to our committed legal professionals, open line of communication, and passion. We are always looking for new ways to help our clients and that includes reading into the regulations to figure out what works best during appellate litigation.
With our help on your side, the chances of getting a positive verdict will go up.
We are also focused on working with our clients to learn more about their vision for the appeal process. This allows us to craft a solution that is going to work in court and lead to the type of verdict you're after.
Feel free to inquire more about our process at Gusdorff Law. To do this, call us at 818-877-4515 and we will book your appointment. This is the first step towards appealing your product liability case verdict the right way.
Looking for a Ventura County Product Liability Appellate Lawyer?
Choosing the right approach for a product liability appeal means understanding the depths of legal proceedings in California.
You will want to account for how the appeal is going to be positioned, when it will be filed, and how to make sure it does go through to trial. All of these details need to be broken down into attainable steps and that is why legal assistance is a must.
You should not want to do this on your own as the appeal is an important part of the legal process. It is your chance to overturn the previous verdict and that is why Gusdorff Law is a great law firm for your needs.
We are a reliable law firm that is all about taking the time to listen to its clients. This includes positioning the appeal in a manner where you are going to feel confident in how it is going to go through once we begin.
For more on Gusdorff Law and why our legal team is a great choice, please reach out to us at 818-877-4515.