Under California law, a premises owner can be held responsible for dangerous conditions that have caused injuries or death to a third party. For a property owner to be held responsible for the hazard, certain legal and procedural conditions must be met.
If you have filed a premise liability case, but the ruling is against you, you have the legal right to file an appeal at the California Court of Appeals.
For this, you need the services of a Ventura County premises liability appellate lawyer. You may wonder why you should hire a separate appellate counsel. Of course, a trial counsel may be tempted to handle the appeal simply because they are familiar with the facts of the case.
However, it's wise to choose an appellate litigation lawyer for your premises liability appeal.
Why? Because the process and expertise needed for an appeal are different from a new trial. Handling an appeal or writ demands expertise and unique skills to be successful.
Trial lawyers who prosecute their appeals may have tunnel vision. They may become convinced of their merits, which makes it easy for them to lose objectivity. Appeal cases need a second set of eyes, objectives, advice, and consultation.
At Gusdorff Law Firm, we specialize in state and federal appellate litigations in Ventura County, California. Our mission is to help clients challenge unfair judgments. Janet Gusdorff, the founder of Gusdorff Law, is an appellate law specialist certified by the California Board of Legal Specialization.
To know more about our services, contact us at 818-877-4515 to schedule a free consultation.
Can I File an Appeal for My Premises Liability Verdict?
YES! It is possible to file an appeal for a premises liability verdict. Both the plaintiff and defendant have the legal right to file an appeal – as long as you have a strong reason for the appeal.
However, before you discuss or make the decision to appeal, you should note that you can not appeal a premise liability litigations settled out of court. Therefore, if you have agreed to a settlement, you forfeited the legal right to appeal later.
What Are the Reasons to File an Appeal?
The moment a case moves to court and judgment is reached, the chances are that one of the parties is not going to be happy with the ruling. However, it is important to note that being unhappy does not justify an appeal.
An appeal can only be filed when an error of the law was committed against you. Otherwise, if you submit an appeal without legal reasons, the appellate court will reject your appeal without going through other arguments that you may have submitted on your appellate brief.
For this reason, there must be a clear reason to do so. The reasons for appealing a ruling fall under two categories; prejudicial error and no substantial evidence.
Some examples include:
The verdict was against the law
You believe there was insufficient evidence to justify the ruling
You have strong reasons to suspect jury misconduct, such as the jurors conducting their investigations, the jurors discussing the case with other people not on the jury, or simply they are biased.
The judge instructed the jury to apply laws that do not apply to your case
The court denied evidence that should have been permitted
The judge explained laws applicable to your case to the jury in a prejudiced manner
The court refused testimony from your expert witness
If the above examples apply to you, you have the right to file an appeal with the court. Although you must provide clear and strong evidence to support your claim or legal misconduct.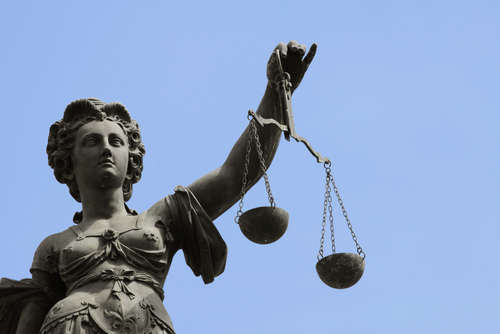 What Do Courts Consider in the Appeal Process?
After filing an appeal, the appellate court will review the trial records to determine if a mistake was made. Remember, you cannot appeal a decision or ruling just because you do not like the outcome. There must be a valid reason for the appeal.
An appellate court will not consider new evidence. That is because an appeal is not a new trial.
Winning an appeal is not easy, especially if you do not have an Premises Liability Appellate Lawyer by your side. That is because you must prove that the trial court made a legal mistake. In an appeal, the trial court does not have to prove it was right.
The appellate court must follow some review guidelines to determine if a mistake was made. These guidelines are known as the Standards of Review. The three common standards of review include:
Abuse of Discretion Standard
The appellate court will look at the abuse of direction to review litigation involving the court's use of direction. This occurs when a trial judge makes a ruling that is absurd or arbitrary to your case.
Substantial Evidence Standard
If your appeal is based on not having substantial evidence, then it will fall under this substantial evidence standard. For this reason, the court will go over or review the record to understand if the evidence provided reasonably supports the trial court's ruling.
"De Novo" Standard
This is a Latin term meaning from the start. Under these standards, the appellate court will review the decision made, and for fairness, they assume that no-ruling was provided. However, it is important to note that this type of review is limited to issues pertaining to the interpretation and application of the law and statutes.
Why Should You Hire Gusdorff Law for My Product Liability Appeal?
Gusdorff Law is a law firm that guarantees excellence. Aside from having the expertise to handle writs, we strive to come up with unique perspectives to make an appeal successful.
Janet Gusdorff, the founder of Gusdorff Law, is an appellate law specialist certified by the California Board of Legal Specialization. Clients appreciate the flexible approach Janet Gusdorff offers predictable costs in an unpredictable legal landscape.
Do not forget every case is different, and so are the circumstances. This is why by contacting Gusdorff Law, you get an option to determine whether hourly rates, contingency fee, flat, or hybrid fee is the best option for you.
Contact a Reliable Ventura County Premises Liability Appellate Lawyer
If you are looking for a skilled, experienced, and legally knowledgeable Premises Liability Appellate Lawyer, look no further than Gusdorff Law. You will get the legal support and guidance you need to make your product liability appeal a success.
Call 818-877-4515 to speak with a certified appellate law specialist. We offer a free, no-obligation consultation.