Disputes may arise in real estate transactions for a variety of reasons and when they do, the aggrieved party may consider filing a lawsuit. After the case is heard before a judge or jury, a verdict is made and it might not always be favorable to the losing side.
If a trial court has ruled against you in your real estate dispute in Los Angeles, you have the right to appeal that decision to a higher court. To file an appeal, you will need to work with a Los Angeles real estate appeals lawyer with years of experience.
Not all appellate lawyers or law firms have experience handling real estate appeals, but Gusdorff Law does. Schedule a free case review with a Los Angeles appellate litigation attorney by calling 818-877-4515 today!
Can I Appeal the Judgment in My Real Estate Case?
Yes, generally, it is possible for you to appeal the judgment entered in your real estate case. If the decision of a real estate case in Los Angeles does not go your way, you have the option to appeal the verdict to a higher court asking it to review the trial court proceedings.
You will need a reputable lawyer such as those at Gusdorff Law to help you file your appeal.
Your lawyer will present arguments in briefs that are submitted to the appellate court along with the trial court's record of evidence. The appellate court typically reviews cases for legal errors only. The appellate court, however, won't re-weigh factual evidence or override a jury's findings of fact.
The appellate court announces the decision it has reached in a document that's known as an opinion. If the appellate court does not find any error in the trial court proceeding, it will affirm the verdict of the trial court.
If it finds any error, however, the appellate court may reverse the verdict or order the trial court to conduct a fresh trial if it determines that the error impacted the case's outcome.
Appealing the verdict in your real estate case is only allowed within a short window of time. You will need an experienced and knowledgeable Los Angeles real estate appeals lawyer such as Gusdorff Law to handle your appeal.
We will first review the trial court's decision to determine whether you have grounds to file an appeal and if you do, we can advise you on the next steps.
What Are Some of the Grounds on Which I Can File an Appeal?
You should always understand that not all cases or errors can be appealed. You cannot appeal the verdict in your real estate case just because you don't like it; you need to provide solid legal reasons as to why the trial court's decision should be reversed, i.e. there was something wrong in how the trial court applied the law.
In civil matters such as real estate cases in California, there are generally two main grounds for appealing a court's decision.
Evidence in the Trial Court was Insufficient to Justify the Verdict/Judgment
If the trial court made a decision that does not make logical sense considering the facts and evidence presented during the trial, you may have grounds to make an appeal. The court's ruling should be based on the facts proven at trial.
If there's nothing supporting the court's ruling in your real estate case, then it is possible that an error could have been made.
Legal Errors Were Committed
It is also possible to appeal the trial court's verdict/decision due to errors of law made at trial. If you can establish that errors of law were actually made, it is possible to have the verdict reversed if those errors impacted the outcome.
Wrongful admission of evidence, a wrong interpretation of the law, or a misdirection (giving the wrong instructions) to the jury on an important question of law are all good examples of errors of law.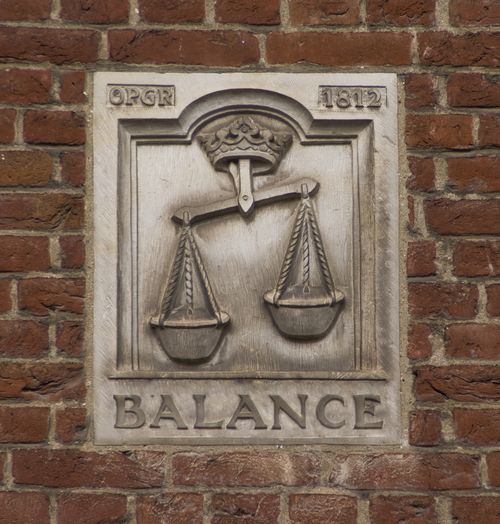 What Should I Expect During the Appeals Process?
A legal appeal is an application made to a higher court to reverse the final judgment or order that was entered by a lower court.
The appellate court is a higher court of law where cases are reviewed and verdicts either reversed or left intact. To be clear, an appeal isn't a new trial and it certainly doesn't give you the opportunity to present new evidence or information. It is simply a review of the original judgment/verdict.
Appeals involve the trial court's legal missteps, which is why the filing process is a strict procedure with strict deadlines. The intricacies of the process are why you need experienced appellate attorneys such as those at Gusdorff Law to file your appeal effectively and successfully.
Filing a Notice of Appeal
Filing a Notice of Appeal is the first step in the appeals process.
Creating an Appellate Record
The appellate record refers to the documents to be reviewed by the appellate court to determine whether any errors were made at the trial court level.
The appellate record usually includes evidence submitted during the trial, a transcript of the trial proceedings, as well as all relevant pleadings, motions, and orders that were part of the original trial. If you fail to include something in the appellate record, it won't be considered for review.
Crafting Arguments, Briefs, and Motions
Once the appellate record has been created, your Los Angeles real estate appeals lawyer will start crafting arguments and drafting written briefs to be submitted to the appellate court.
The briefs contain the procedural history and facts of the case as well as arguments for why there was a legal or procedural error at trial. Motions may also be argued in appellate court during this time over procedural or substantive issues affecting the appeal.
Oral Arguments
If both sides fail to settle during the briefing and motions period, the case goes to oral arguments in the Court of Appeal. Each side will then have the chance to present their position and answer the questions that the appellate judges ask.
The appellate court then renders a decision, which is typically in writing and submitted within 90 days.
Real estate appeals lawyers are adept with legal research, written advocacy, oral advocacy, and appellate procedure. They can help you determine whether you have grounds to file an appeal and explain what you should expect throughout the process as well as the possible outcomes of the appeal.
If you would like to appeal the verdict in your real estate case, you should consider hiring an experienced Los Angeles real estate appeals lawyer like Janet Gusdorff. Call Gusdorff Law today at 818-877-4515 to schedule a case evaluation.
What Can Improve My Chances on Appeal?
If an adverse verdict has been rendered in your real estate case and you are wondering how best to proceed, a few steps may improve your chances on appeal, or at the very least, provide you with a more realistic assessment of your chances once you appeal.
Have Somebody Else Take a Fresh Look at the Case
By the time you are at the appellate stage, you have already invested years of effort in the case. You are most likely emotionally invested in advocating your client's arguments. A fresh set of eyes can provide the level-headed analysis likely to identify the potentially winning issues on appeal.
Have Realistic Expectations in Your Analysis
Once you have considered the standards of review along with the range of possible issues to appeal, focus on just one or two issues that present the highest chances of success. Limiting the issues on appeal increases the chances of the already overburdened appellate courts paying attention to your case.
Hire an Experienced Los Angeles Real Estate Appeals Lawyer
Pursuing an appeal requires a unique skill set, just like many other areas of the law. The skills that best serve an appellate lawyer might not necessarily be the same ones that make the best trial lawyer.
An experienced appellate lawyer should be able to craft both written and oral arguments that provide you or your client with the best chance of success on appeal.
Why Should I Hire Gusdorff Law to File My Real Estate Appeal?
You should consider hiring Gusdorff Law to file your real estate appeal for a variety of reasons. Here are a few of the benefits of hiring our law firm:
Experience
Our practice is devoted exclusively to appellate law. We have experience with and are comfortable navigating complex factual and legal real estate issues and distilling them into clear arguments that a court can easily understand.
Based on our experience, we have gained the knowledge to anticipate possible issues so that we can properly advise our clients through the appeals process.
Fresh Perspective on the Case
Fresh eyes on a case can foster creative appellate advocacy. We pride ourselves on identifying and supplementing existing legal arguments because of our approach to reviewing the trial record.
Undivided Attention to Your Case
Trial lawyers are hard workers, but the skills required for trial and appeal may prevent the trial lawyer from efficiently and effectively handling both at the same time. Appeals require a substantial investment of time.
Appellate lawyers will need to explore the case in its entirety along with the legal principles that make up the appeal. An appellate lawyer can give your real estate appeal case the attention it needs and deserves.
Extensive Legal Knowledge
Appellate lawyers should have an in-depth understanding of the law, including legal trends and newly-decided precedent. They leverage that knowledge into crafting arguments that are most persuasive, Cases sometimes involve novel issues.
In such a situation, the appellate court will have to consider how the case is likely to set a precedent.
Gusdorff Law draws upon knowledge and experience to meticulously craft arguments based on policy and existing law, which is something that takes time, review, and comprehensive work.
Cost-Friendly and Efficient
Appealing a case is a massive undertaking. Depending on the specific circumstances, it may include reviewing thousands of pages of motions and testimony, and hours of research.
If you hire our legal team, however, you can enjoy the peace of mind that comes with knowing that exhaustive legal research will be done to obtain the relevant precedent pertaining to your legal matter.
Skilled Writers
Briefs are incredibly important in appeals. In fact, they are the most important part of the appeal because they carefully delineate the case's facts and procedural posture and persuasively present the issues for the appellate court to decide.
Unfortunately, many lawyers aren't taught how to write persuasively.
Real estate appeals lawyers, in contrast, are highly skilled masters of writing in a persuasive and enticing way. We are able to communicate complicated facts in a simple and straightforward way without losing their intricacies. It has taken us many years to develop these skills.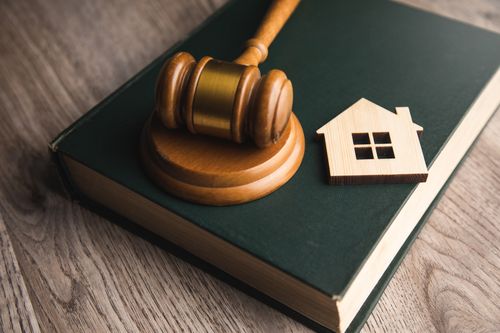 Need an Experienced Los Angeles Real Estate Appeals Lawyer?
If you have found the court's decision in your real estate case unfavorable, you may consider filing an appeal. Learning whether or not your case is appropriate for appeal starts with a free consultation with a Los Angeles real estate appeals lawyer from Gusdorff Law.
Janet Gusdorff is a highly experienced appellate lawyer who offers quality real estate appeal representation and can help you with an appeal if you feel aggrieved in a lawsuit. Contact us today via phone at 818-877-4515 to learn more about our appellate work and to schedule a consultation.