There are specific processes within appellate litigation proceedings that can be used before a trial goes ahead. These can include pre-trial dispositive motions where the goal is to prevent the case from ever making it to trial.
Examples of dispositive motions that defendants will bring include anti-SLAPP motions, demurrers, motions to strike, motions to quash, and motions for summary judgment.
The way you respond to dispositive motions, including what issues you raise, what you challenge, and what you introduce to the court, can have a substantial impact on whether you succeed on appeal.
Having an appellate law expert handle your crucial oppositions and pre-trial motions will give you an edge if you are successful and your opponent appeals, or if the court rules against you and you need to appeal.
Dispositive motion writing must be handled with care because your entire case is at stake.
For those who are in this position, you will want to consult with Gusdorff Law at 818-877-4515. We are aware of the intricacies of appellate law and that should help when it comes to positioning your case properly from the outset.
What Are Examples of Pre-Trial Dispositive Motions?
The types of pre-trial dispositive motions include:
Motion for Failure: This states the entire case is built on the wrong information and is therefore inadmissible even if a previous verdict was made.
Motion for Summary Judgment: This states the case should be resolved without a trial as there are no triable issues of fact and the case may be resolved as a matter of law by the court.
Anti-SLAPP motion
Motion to Strike
Demurrer
Motion to Quash
Motion for Default Judgment
Motion to Dismiss
For more on how an appellate perspective can assist in bringing or opposing dispositive motions, call 818-877-4515 right now.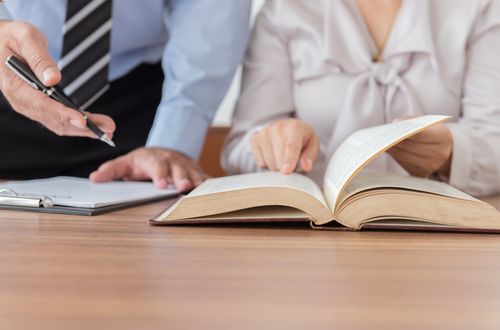 Why Should I Hire Gusdorff Law to Bring or Oppose Pre-Trial Dispositive Motions?
Gusdorff Law is one of the top-rated appellate law firms in the state and that is essential services for those who want an edge at trial. Imagine how much more judgment-proof your verdict could be with the help of an appellate expert to guide you at every crucial step along the way.
We are competent, proven, and one of the top-tier options due to our resources and professionalism.
We are never going to let you down when it comes to guiding you through the proceedings. This includes allowing you to have access to all of the legal resources that are needed to win the appeal.
If you want the best appellate advisors and legal writers by your side then it makes sense to call us at 818-877-4515.
Contact Gusdorff Law for a Free Consultation Regarding Your Pre-Trial Dispositive Motions in Los Angeles
When it comes to positioning your appeal and making sure it is approved, the pre-trial process is going to be just as important as the trial.
A lot of clients never get through to the trial because they failed to raise certain legal arguments, or failed to plead certain language or leverage their discovery in an effective and robust way.
This is why trial attorneys turn to Gusdorff Law for their dispositive motion needs. We understand how pre-trial motions shape your case, and we can help you gain peace of mind knowing you are doing everything you can to set yourself and your client up for success.
To bring us on board, please take the time to call 818-877-4515.