When you are attempting to appeal a product liability case, it becomes essential to know what your legal options are and how to best pursue a matter such as this.
There are so many variables to consider and that is where a reputable Long Beach product liability appellate lawyer makes all the difference. At Gusdorff Law, we specialize in appellate litigation and are one of the best at what we do. We are known for helping plaintiffs get justice.
If you want to go with a trusted and experienced law firm, you will want to reach out to us. We are available at 818-877-4515 and will be more than willing to work on your product liability appeal.
Can I Appeal My Product Liability Verdict?
The one detail that most clients will think about is the appeals process and the legitimacy of their appeal. You don't want a situation where the appeal is made and then it is rejected right away.
Since you are going to have a lot of questions, it is important to have a legal expert by your side at all times. This is where we come in because of our expertise. At Gusdorff Law, we are a law firm that is all about working with clients and making things simpler.
If you are looking to file a product liability appeal, it is important to know more about the process. This includes how things work and what to focus on as a client.
We are going to take the opportunity to sit down and offer an in-depth consultation right away. This includes assessing how the verdict was made and what can be done to reposition your stance on the matter. If you are in a situation where it is time to file an appeal, Gusdorff Law is the best fit.
What Are Some of the Reasons That I Can File an Appeal?
You can file a product liability appeal for several reasons but it often comes down to specific details in the case not being represented properly.
This can also include new information that has come to light, which can then be presented in front of the judge. In general, you are going to want to show there is legitimacy behind filing the appeal and how the case needs to be reassessed as soon as possible.
This is the first thing a judge is going to be looking for when it comes to the pre-trial phase. There is no reason to offer a limited explanation when it comes to the application.
Filing the appeal is going to be done with our help and we understand how to make sure it works as planned.
If you are thinking about filing a product liability appeal then you will want the best. At Gusdorff Law, we are going to go through the nuances to figure out how to position your appeal in the right manner.
This includes wording, facts, and anything else that will help follow local regulations.
If you want our help, please call 818-877-4515 for a detailed consultation on the matter.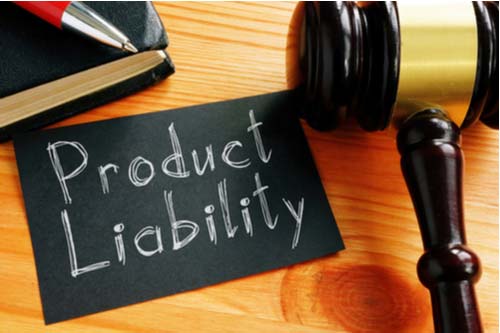 What Should I Expect When Filing an Appeal?
The appeals process can be unique for most people and the average client will never have gone through this process in the past.
In general, the appeals process is going to begin with a trusted lawyer such as the ones found here at Gusdorff Law. You will then consult with the lawyer to know more about your legal standing and what can be done from an appeals perspective.
You are also going to want to move forward with the appeal within the deadline. This is important as your appeal will get rejected if it is not made in time.
Once this is done, the trial will begin and that is where our lawyer will help the most. You are going to have legal guidance every step of the way and that will include being represented in the court of law.
For more on what we can do for clients, feel free to reach out to us at 818-877-4515.
Why Should I Hire Gusdorff Law to File My Appeal?
You will want to choose Gusdorff Law because we are accredited, proven, and local to the area.
This means you are getting to choose a law firm that has handled thousands of appeals in recent years and is well-versed in local regulations. This can go a long way when it comes to understanding how the law works and what an appeal needs.
You will immediately have increased standing in the court of law because of our experience. We are the best at what we do and that is the type of knowledge you are going to want by your side.
When it is time to appeal your verdict, Gusdorff Law is a great fit for several reasons. This includes timeliness, experience, and passion. You will get it all here and that is the type of value that is needed when it comes to filing an appeal.
Speak With a Trusted Long Beach Product Liability Appellate Lawyer
Managing an appeal takes time and it's important to have a strong foundation.
Most clients will not know where to begin and that can complicate matters. To avoid a situation where mistakes are made and the appeal application doesn't go through, it's best to have a surefire option available to you.
At Gusdorff Law, we are that surefire option due to our expertise in handling appeals. We are going to set high standards by showcasing what your options are and what will work well over the long term. It is this attention to detail that matters the most.
Always focus on working with a reputable lawyer that is going to have your best interest at heart.
With Gusdorff Law, you are going to feel comfortable in how the appeals process will work out. This includes the measures that are going to be taken and how soon the application is going to go through.
For more on what we can do for you, please take the time to reach out to us at 818-877-4515.