The ups and downs of a premises liability case can lead to an unsatisfactory verdict. You might believe more could have been done in a lower court and that is why you are going to move for an appeal.
This is something that has to be handled with professionalism and care to ensure it does go through the way you want. As a legal client, your goal should be to choose a qualified and well-known Long Beach premises liability appellate lawyer.
Janet Gusdorff of Gusdorff Law is a certified appellate law specialist with years of experience, so you are going to feel comfortable in the work we do and how the results will come.
For more on what we are going to offer at Gusdorff Law, feel free to reach out to us at 818-877-4515 for a free consultation.
Can I File an Appeal for My Premises Liability Verdict?
You are going to have the ability to file a premises liability appeal on a previous verdict.
There are stipulations in place for those who are thinking about this type of appeal and the best course of action is going to be to consult with a legal expert. We are capable of doing this for you at Gusdorff Law, which should help lead to a positive result.
The appeal is going to happen in stages and you are going to have to get each one right. This is where we are going to come in as we can help with the brief, oral argument, and everything in between.
For more on why Gusdorff Law is the right option moving forward, it comes down to speaking with a qualified legal expert on the team. We are going to set the bar high and open a line of communication with you during the legal proceedings.
If you want to go with the right law firm serving Long Beach then it makes sense to choose us at Gusdorff Law.
What Are Some of the Reasons that I Can File an Appeal?
Filing a legal appeal in Long Beach, California comes down to having a reason or two for what you are doing.
This is why we highly recommend sitting down with one of our legal experts at Gusdorff Law to find out what your options are. This includes assessing the case and pinpointing what might have been done differently in the previous trial.
One of the main reasons for filing an appeal can be improper fact-checking and/or other reasons where mistakes might have been made. You will want to clarify what the issues are and how the law was not applied properly.
This is essential and it has to be proven during a pre-trial to make sure it does go to trial. It is important to go through these steps with the help of a law firm that is going to be on your side.
At Gusdorff Law, we are always willing to help and will make sure you are fully understood in the court of law. If you want us to be your legal representation for a premises liability appeal then it is best to start by contacting us at 818-877-4515.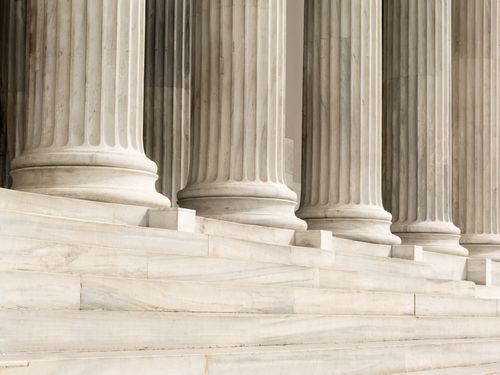 What Should I Expect During the Appeal Process?
It can seem confusing to go through the appeal process as you won't know what it is going to entail or how it will all work out.
This is a common concern and it is something numerous people deal with when it is time to deal with a previous verdict.
The appeal process is going to start with a brief that will cite what your reasoning is for appealing. It will have to be airtight to make sure the appeal does get approved for court. Once this is done, there will be oral arguments positioning your facts before a decision is made.
The goal is to have a qualified law firm such as Gusdorff Law helping out with each step. This will ensure the process is organized and you can focus on getting the type of result you're after.
Why Should I Hire Gusdorff Law for My Premises Liability Appeal?
Most people prefer to hire Gusdorff Law because we are one of the best at what we do. This includes raising the bar on our performance in court when handling premises liability appeals.
We are fully qualified to assist with these cases and will take the time to customize each step. This should fill you with confidence and make it a simpler task to go through the appeal process.
Whether it is the professionalism, track record, or attention to detail, this is a law firm that can win for you. Take the time to speak to one of our legal experts and find out more about what makes us a good fit.
Start by reaching out to us at 818-877-4515 and finding out more about our processes. We are going to help with each phase in the appeal and then begin working towards building a robust case that does lead to the result you are after.
Always go with a good law firm as it will simplify the task immediately.
Contact a Seasoned Long Beach Premises Liability Appellate Lawyer
Any case where there is a premises liability involved becomes all about the details.
There are several variables at play and each one is going to be just as important as the other. This is why you will want an expert to go through these variables to see which ones can be used to improve your chances during an appeal.
The steps that come along with the process also need to be taken into account. Your goal as a client should be to consult with a specialist that has handled these appeals and knows how to make the most of them.
If the idea is to win a positive verdict then Gusdorff Law is your best option.
We are a local law firm that is going to set a high standard and make sure to help right away. Please reach out to us for more information at 818-877-4515 so we can begin working on your appeal immediately.