A trial means that a judge or jury will decide your case. If the judge or jury rules in favor of the defendant, and you lose your personal injury lawsuit, you have a right to appeal the decision. However, a successful appeal requires the skills and experience of an attorney who has the expertise to draft the proper paperwork and pursue your case in appellate courts.
Janet Gusdorff of Gusdorff Law is a skilled Santa Barbara personal injury appellate lawyer and has experience filing briefs and arguing cases before the California Court of Appeal. Our firm has successfully appealed many personal injury cases and we are happy to help with your appeal. We can review your case, explain California's appellate process for personal injury cases, and determine if we believe there are grounds to challenge an issue in the case on appeal.
Gusdorff Law is here to handle your personal injury appeal artfully. Please call us at 818-877-4515 or submit an online contact form for a free initial consultation today.
Can I Appeal a Verdict in My Personal Injury Case?
In some cases, if you obtain an unfavorable ruling for your personal injury case, you have a right to file an appeal. An appeal is a process that allows you to ask a higher court or request the court that presided over your trial to review the judgment and overturn it.
However, there's a catch to your right to appeal. Unlike criminal cases, civil cases – including personal injury cases – do not have automatic appeals.
If your Santa Barbara lawyer believes your case is strong enough to win, they may proceed with the appeal on a contingency basis. If they disagree, you may need to find another lawyer or pay your current attorney for their time as they work on your appeal.
The process of filing an appeal for personal injury cases in California involves:
Filing the notice of appeal – which your lawyer does.
Oral arguments, which involve addressing the motion to dismiss the appeal – are usually filled by the defense.
Go to a hearing. During this stage, your attorney must prove their reasons for the appeal, e.g., the judge's decision was made in error or was inappropriate.
If you wish to appeal the judgment of your personal injury case, you have to act quickly to file the notice of appeal because you have only 60 days after the judgment or jury verdict to make this request.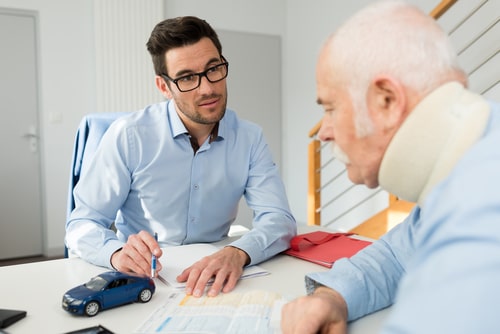 What Are Some Of The Reasons That I Could File An Appeal?
As mentioned above, an appeal in any personal injury case is not automatic. Simply disagreeing with the court's judgment or jury verdict is not a valid reason to appeal it. Thus, you must have legal grounds to file your appeal. Not every issue can be appealed.
For example, issues of eligibility cannot be used as a reason to appeal. This is because appellate courts trust the lower court's judgment and rely on their written record of the trial. The appellate courts say that lower courts are the best place for determining witnesses' credibility and making other decisions whether the jury can consider certain pieces of evidence. Therefore, the judge overseeing your appeal won't hear new evidence or testimony. They simply review whether there were any problems or errors with the lower court's decision.
Importantly, to preserve a reason for appeal, an attorney must object when the issue is raised and then follow strict post-trial procedures; otherwise, the issue may not be reason enough for an appellate court to consider.
What Are The Grounds For Appeal?
If you file an appeal for your personal injury case, it's not enough to say that the judgment or jury verdict is incorrect. Instead, you must give specific reasons why. To successfully appeal a personal injury judgment in California, you must cite the legal basis. Some common grounds for appeal include:
– Misconduct by the jury, such as the jury's disregard of jury instructions
– Incorrect court proceedings such as the the court's refusal to consider certain types of evidence that should have been allowed, and improper granting of summary judgment for the other side
– Misconduct by the other side
– Lack of evidence to justify the judgment/verdict
– A mistake of law
Why Should I Hire Gusdorff Law to File My Personal Injury Appeal?
You have a winnable personal injury case; that much was made clear by your Santa Barbara personal injury lawyer. But then negotiations with the other side fall through, and you go to trial. Then the trial ends, and you receive a judgment or verdict against you. Oh no! You are heartbroken; you really thought you were going to receive a favorable ruling.
You are going to file an appeal. That's an easy decision. But there's so much at stake, and it does look like you have grounds for an appeal. That's where we come in!
At Gusdorff Law, we are expert trial and appellate lawyers and understand that the process of personal injury appeals is far different from typical trials. Appeals have different procedures and objectives, all of which make us a unique and valuable addition to your case. Here's why to hire our appellate lawyers:
-> We will add a fresh perspective. As stated before, an appeal is not a retrial but a new phase of litigation. Our appellate attorneys take your case with a fresh look at the record. This means we are better positioned to navigate appellate rules better and select the right arguments and issues to put forward.
-> We understand what appellate judges care about and have knowledge of appellate law. We will write briefs that focus on what matters to the appellate judges and come up with oral arguments that convince those judges of their merits, thus enhancing your chances of winning the appeal.
-> We understand how to best emphasize the record and build your case on appeal.
When you work with the appellate lawyers at Gusdorff Law, you get fighters and lawyers adept at trial and appellate proceedings.
Get in Touch With a Santa Barbara Personal Injury Appellate Lawyer
If you lost your personal injury lawsuit and strongly believe that you have a winnable case against the defense, speak with the legal team at Gusdorff Law about appealing your case. We have a successful track record and a highly regarded appellate presence. We know that trials don't always go as planned and are ready to appeal your personal injury case following a loss at trial. Call 818-877-4515 for a free consultation.