Real estate issues do arise and it's common to go through the legal process to get the verdict you want. A San Francisco real estate appeals lawyer can help if the initial verdict doesn't go your way.
With Gusdorff Law, we are going to be committed to understanding what your case is about and then focusing on the appeals process. We realize this is one of those challenges that can be handled with care. It is all about putting your foot forward and using our legal resources to your advantage.
Due to our experience and passion, we are all about setting high standards. This includes putting forward a solution that will work right away.
For more on what we can do for your San Francisco appeal case, give us a call at 818-877-4515.
Can I File an Appeal for My Real Estate Case Verdict?
The one thing most people are going to wonder about is the legitimacy of the real estate appeal.
You are going to have 30 days from the time of the verdict to move forward with an appeal. Keeping this information in mind, you can then begin to map out a legal strategy that will be wise and effective.
We realize you are going to have a lot of questions and rightly so. This is why our legal team is happy to go through each detail while coming up with a solution that is perfectly fine-tuned to your situation. This includes how the appeal is going to be filed and when it is going to go through.
We want to account for everything and that is the first thing we are going to concentrate on at Gusdorff Law. Give us a call at 818-877-4515 and find out more about your legal options for appealing a real estate law case.
What Are Some of the Grounds for Filing an Appeal?
The most important detail to account for is always going to be the basis of your real estate appeal.
You are going to want to iron out what you are looking for and why it is important for the appeal to be considered. This includes potential facts you are going to present and how the real estate appeal is going to be set up in front of the court.
Some of the grounds can include property tax issues, appraisals, and more.
You will want to go through your specific case to learn more about how it matches the legal requirements of California. Remember, there are going to be specific requirements associated with the process that need to be kept in mind.
At Gusdorff Law, we will take the opportunity to go through these details with you and come up with a reliable solution that is fair and efficient.
If you are someone that wants to file an effective appeal then you will need as much information as possible. At Gusdorff Law, we are a team that will go the extra mile for you and comes up with a long list of strategies that work with your situation.
For those who want to get started with Gusdorff Law, give us a call at 818-877-4515.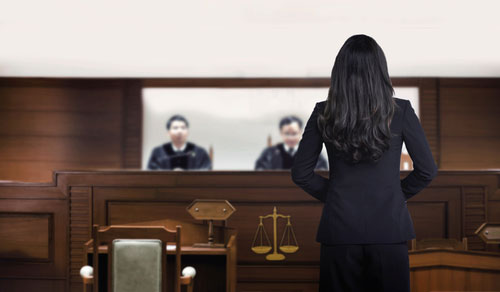 What Should I Expect During the Appeal Process?
The appeal process is going to begin with a consultation.
At Gusdorff Law, we want to make sure everyone is on the same page. This includes going through the various legal details, analyzing what your options are, and then moving forward with the real estate appeal. We do not want to make mistakes and that is where our legal resources come in handy.
We are more than well-equipped to handle these types of cases and make sure you are represented with class.
The appeals process is going to require you to file an appeal document to state your case. This will initiate the process and then it is going to be approved with a date.
The goal is to make sure this is ironclad and acceptable based on local stipulations. It is important to go through all of this information with a trusted lawyer such as the ones found at Gusdorff Law. We are competent and well-trained for these types of situations.
Our law firm will file the appeal and then represent you every step of the way to get a positive verdict.
Why Should I Hire Gusdorff Law to File My Real Estate Appeal?
The one question you are going to have will involve the value of Gusdorff Law and what we have to offer as a reputable law firm.
Along with our reputation, we are also focused on maintaining an open line of communication. Due to our experience, we have been at this for a long time and that has allowed us to understand what the average client wants.
We are going to personalize the experience and make sure the appeal is filed within the deadline. This is the type of efficiency and professionalism you are going to see from us throughout the legal process.
We are also well-trained and have all types of legal professionals to help with these types of appeals. You will feel confident with the type of work we can do for you and how quickly the real estate appeal is going to go through.
Due to our commitment to the process, you will know the appeal is in the right hands.
For more on what we can do for you at Gusdorff Law, feel free to reach out to us at 818-877-4515. Our goal will remain to move forward with a reasonable real estate appeal that does work out.
Contact a San Francisco Real Estate Appeals Lawyer Today
These are the main reasons to go with our legal team at Gusdorf Law.
We are going to have ample expertise in the management of these types of cases. This includes analyzing what your legal needs are and then putting together a real estate appeal that is legally compliant.
We are not going to waste your time and this will include filing the appeal as soon as possible. We have legal experts that have helped with similar cases in the past and know what to do.
To schedule your free case review with Gusdorf Law, please give us a call at 818-877-4515 or contact us online.