When you are not happy with a specific verdict, it is not going to be the only option to settle for. You will have the chance to consult with a trusted San Francisco product liability appellate lawyer and find out more about filing an appeal.
This is where we come into action at Gusdorff Law. We are a world-class appellate litigation law firm that is all about working with clients and taking the time to recognize what needs to be done.
We are going to take the time to file a proper appeal that will ensure you do get the results you're after. For more on what we can do for you, please give us a call at 818-877-4515.
Can I Appeal My Product Liability Verdict?
The product liability verdict might not have gone in your favor and that will bother you.
We realize this is one of those situations where you are going to want an immediate solution. If that is the case, the best way to go is through the appeals process. There is a distinct appeals process to help individuals that want to move forward to get the case reassessed.
For this to happen, you will want to take the time to speak to one of our Product Liability Appellate Lawyers at Gusdorff Law.
We are going to help analyze your case and focus on building the perfect appeal. It is not easy to go through these details on your own and most people do get confused as to what works and what doesn't.
By taking the opportunity to consult with us, you are going to be in good shape throughout the legal process.
Filing an appeal is more than possible here and it is all about starting with us at Gusdorff Law. We are more than ready to help and will know how to get the appeals process underway once you consult with us.
What Are Some of the Reasons That I Can File an Appeal?
The goal has to be to recognize what you are using as grounds for the appeal.
Remember, there are specific requirements in place for how the appeal is going to go through and that will include a pre-trial where there's an assessment done on the merits of your appeal.
With the help of our law firm at Gusdorff Law, you are going to have an airtight reason for why the appeal is being made.
We are going to go through these details with you and provide a legitimate reason. This is essential for you to get the appeal to go through quickly without interference and/or interruption.
If you are someone that is frustrated with how things have proceeded, getting an experienced law firm is a must.
We are always available to help and will make sure the reason that is used for your appeal is appropriate. This is what makes us the best partner for your legal needs in San Francisco.
Our goal remains to help and that is what we are going to do for you as soon as the process begins. When filing an appeal, you will want us by your side.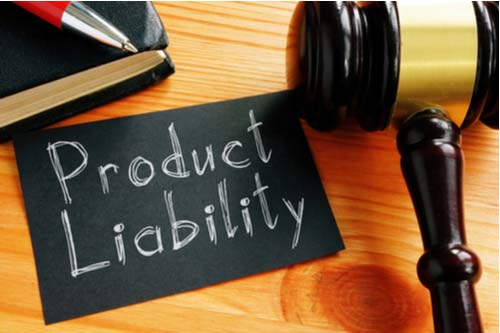 What Should I Expect When Filing a Product Liability Appeal?
The appeals process is going to have multiple steps and each one is just as important as the rest.
You are going to start with us at Gusdorff Law to find out more about the product liability case. This includes allowing us to go through the case details and come up with a proper legal strategy.
We are also going to take the time to file the appeal document to get started.
Once the process begins, there will be a pre-trial setup where the judge is going to focus on whether or not the appeal is legally compliant. This helps push things to the eventual trial that takes place.
The best part about working with us is knowing we are going to be there for you every step of the way. This is comforting for those who have never filed an appeal before and don't know what it takes to see results.
Why Should I Hire Gusdorff Law to File My Appeal?
Gusdorff Law is one of the premier options in the region because we are passionate about what we do. This includes having ample experience, high-grade legal resources, and a commitment to the task at hand.
Since we have helped clients of all types with their appeals, your situation is going to be right up our alley.
We are well aware of what the legal system demands and how things are going to be set up. This includes focusing on delivering results that are fair and making sure your appeals process goes ahead smoothly.
Feel free to inquire about our approach to this type of situation and what makes us stand out. Our goal is always to help and that is something you are never going to doubt with Gusdorff Law.
To learn more about what we are all about and how we can help once hired, please take the time to give us a quick call at 818-877-4515. We will do our best to answer all of your questions.
Call a Experienced San Francisco Product Liability Appellate Lawyer
Product liability is a legitimate concern for businesses and it's important to find a reliable lawyer to fight for your case.
In the court of law, you are going to have an opportunity to file for an appeal when the verdict is not as expected.
There are legal stipulations in place to assist clients in matters such as this and it's best to look at what Gusdorff Law can do for you.
We are a premier law firm in Los Angeles that is now trusted for yielding good results.
We do not waste time when it comes to assisting clients and will make sure the appeal goes ahead as you want it to.
If you are thinking about moving forward with an appeal and want it to be done the right way then it's time to look at our trusted team of Product Liability Appellate Lawyers Gusdorff Law. We are a reputable law firm with years of experience and can be reached at 818-877-4515.