The hurdles associated with product liability cases can make them difficult to deal with.
You are going to want a specific verdict and that might not always be possible in lower courts. Due to how the justice system is set up, you are going to have the legal right to file an appeal. This is something you should look to take advantage of with the help of a competent San Diego product liability appellate lawyer.
With our legal team at Gusdorff Law, you are going to feel in control of the process and the results are going to be in line with what you hoped for.
Can I Appeal My Product Liability Verdict?
You are going to want to look at the veracity of your product liability appeal and whether or not it is a viable option.
Most clients are unsure about how the civil appeal process works and that is where we come in. Our team at Gusdorff Law will go through these details properly to assess what should be done for your situation. To learn more about what we can do, it is recommended to speak to one of our world-class lawyers.
The team is going to begin working on your appeal as soon as it is brought to our attention. This includes piecing together the facts, understanding what your vision is, and then applying these details to the regulations in California.
All of this information is something that will determine what the underlying variables are and how likely a positive verdict is during the appeal process. We will shed light on all of this to make sure you are aware of what is going to come ahead.
If you are looking for good legal representation then it is best to choose Gusdorff Law. We are one of the best appellate litigation firms firms serving San Diego and it all starts with our ability to simplify the process for you.
What Are Some of the Reasons That I Can File an Appeal?
You will be on the hunt for reasons to file an appeal and most clients are going to have an idea of what they believe is true.
This can include potential information that hasn't been assessed or a new angle to the case that could change its direction. These are important factors that might get missed in lower courts but won't be at a higher level.
By having a good lawyer by your side, it is possible to get the judge to take a look at what you have in front of you. This is a game-changer as it will be the best way to remain in control of the process.
If you are thinking about choosing a law firm that is reliable and proven then it is best to choose one that cares. At Gusdorff Law, we do care about what you need and that is going to set the foundation for how our process works.
We will offer comprehensive legal resources for each step in the proceedings and that will include the initial consultation too.
Simply ask us for more information at 818-877-4515 to get started.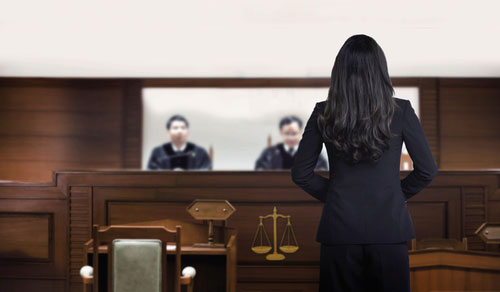 What Should I Expect When Filing an Appeal?
When you start filing an appeal, you are going to be asked a wide array of questions from one of our lawyers at Gusdorff Law.
We are going to want to iron out the details and get to the bottom of what is needed to win a positive verdict. This is what our goal will be and that is going to be at the heart of everything we ask.
In general, we are going to make sure the appeal goes through easily and it will be heard by a judge. This includes providing an oral argument on your behalf as that is going to be a big part of the legal process.
At Gusdorff Law, we do take care of this for you as soon as the proceedings begin. You will be expected to remain in communication with us and the rest will be done on your behalf. It is that easy.
Why Should I Hire Gusdorff Law to File My Appeal?
The most important consideration in a product liability appeal is choosing the right law firm. Gusdorff Law is a law firm that has been around the justice system in California for a while. This expertise should not go ignored because it plays a serious role in how things work out over the short and long term.
If you are thinking about choosing a law firm that is the real deal, you will want to begin here. We are committed, passionate, and ready to go the extra mile for our clients.
We will always put our best foot forward and that is going to include each step in the legal process. For more on what makes us special at Gusdorff Law, please take the time to book an appointment at 818-877-4515. We will go through everything with you for a successful product liability appeal in San Diego.
Contact an Experienced San Diego Product Liability Appellate Lawyer
The ins and outs of a product liability appeal come down to understanding what the process should include. A lot of people struggle with this and don't recognize what to consider during the proceedings.
It is easy to assume you can't file an appeal when that is not the case. It is possible to file a product liability appeal and win a positive verdict too.
If you are looking at a potential appeal, it is important to set a reliable foundation. The best way to do this is to speak to a reputable lawyer from Gusdorff Law. We are a world-class law firm that has been working in California for a while and is now trusted for yielding good results.
We are going to take the time to assess the facts of your case and then begin planning. This is ideal when it comes to doing things correctly and fairly in San Diego. Just choose us and know you are in great hands.
For more on getting started with Gusdorff Law, give us a call at 818-877-4515 or contact us online.